CAPUANO APPRAISAL SERVICES LLC
"Northern Virginia Appraisal Experts"

FOR THE LATEST FEE SCHEDULE CLICK HERE
CAPUANO APPRAISAL SERVICES SPECIALIZES IN HIGH QUALITY RESIDENTIAL APPRAISALS FOR THE NORTHERN VIRGINIA MARKET AREA AND IS CERTIFIED WITH FHA DESIGNATIONS. WE ARE UP TO DATE AND IN FULL COMPLIANCE WITH ALL INDUSTRY GUIDELINES.
Principal appraiser is fully Certified and has FHA designations with over 20 years area Real Estate Experience.
"We strive to provide the highest quality and accurate appraisal reports as efficiently as possible"
We specialize in servicing all of Northern Virginia and the Washington DC Metro Area.
FHA APPRAISALS--PRIMARY AND SECONDARY MORTAGES--REVIEW APPRAISALS--REFINANCING--FORECLOSURE AND REO--PRIVATE MORTAGE INSURANCE REMOVAL--ESTATE PLANNING--DIVORCE SETLLEMENT--DATE OF DEATH VALUATIONS--FSBO VALUATION--LAND--MULTI-FAMILY -- COMPLEX PROPERTIES--MARKET VALUE--NON LENDING-PRE LISTING--FSBO--ERC-CORPORATE RELOCATION--ESTATE PLANNING-BANKRUPTCY
APPRAISAL ORDERING OPTIONS
SIMPLY FILL OUT FORM BELOW AND PRESS SUBMIT: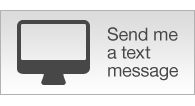 Today's Rates
| Mtg Loan | Rate | APR |
| --- | --- | --- |
| 30-yr Fixed | 4.57% | 4.72% |
| 15-yr Fixed | 4.04% | 4.25% |
| 1-yr Adj | 2.77% | 3.44% |
* national averages
Order An Appraisal
To Order an Appraisal you can simply fill out this form and submit it to us. Please fill out the information accurately to speed up the appraisal process.